UPCOMING: TALKING ART AND FICTION WITH
SPANISH AUTHOR JUAN TALLÓN  
Join The Write Salon and author JUAN TALLÓN for an evening of discussion about his latest novel Obra Maestra, a fictional investigation of an art world scandal: the incredible disappearance of a 38 ton Richard Serra sculpture from the Reina Sofía Museum collection. Tallón will be in conversation with journalist and art historian AMANDA KELLY. Come for the deep dive into literature and the world of contemporary art, and stay for the informal drinks and mingling!
Limited seating! Tickets 15 Euros. More information at link below.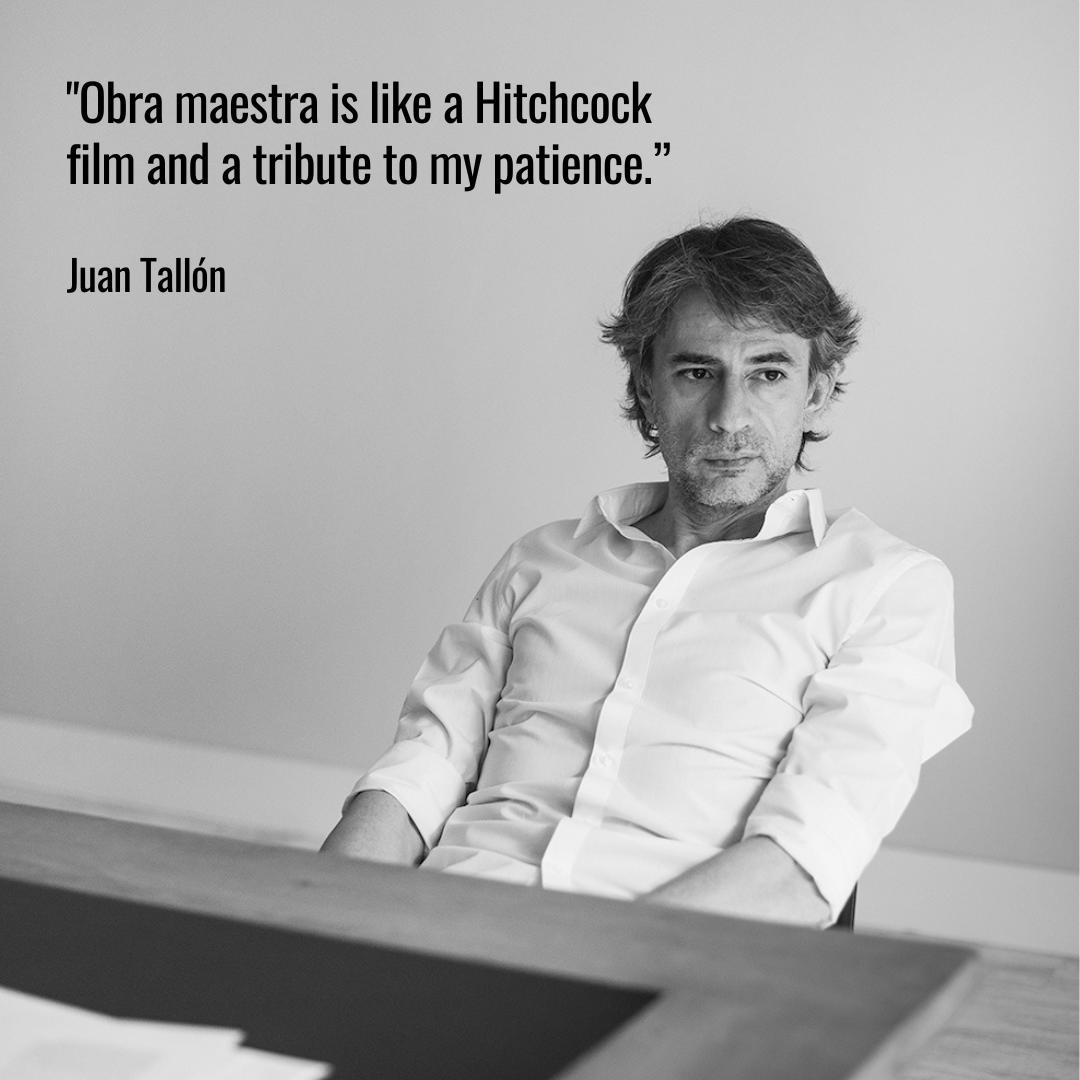 BACK IN JULY: WAR, FASCISM AND THE INTERNATIONAL BRIGADES WITH GILES TREMLETT
We had a blast at our first in person event in two years! Here are some snapshots from the sold out event with Historian Giles Tremlett and foreign correspondent Pallavi Aiyar at the Secret Kingdoms bookstore in Madrid! Thank you to all for coming out and sharing this deep dive into history, activism, and the complicated legacy of the Spanish civil war.
AUTHORS WHO HAVE VISITED THE WRITE SALON
Author talks, Workshops, Masterclasses.
At The Write Salon we love words, stories and people. We bring together readers and authors, and help aspiring writers find their voice.

 Our aim is to spark conversations around writing, reading, and the art of storytelling. Join our community.
CREATIVE WRITING WORKSHOPS WITH THE BEST TEACHERS WE CAN FIND
LEARN. SHARE. GROW WITH US.
Unblock your writing. Create organic plots. Draw convincing villains.
Our workshops are designed to make you write better, write more, and write with joy.  As our wise Oxford tutor Susannah Rickards always says: Learn to ignore the guilt monkey on your shoulder. Our workshops and masterclasses are always supportive, immersive and inspiring. Join us.
COMING FALL 2022
LIFE WRITING AND COMEDY WITH ROSIE WILBY
OCTOBER 15, 2022 (online)
Learn the ins and outs of comedic and life writing with award-winning comedian and The Breakup Monologues author Rosie Wilby.
--> Registration now open!
BROWSE OUR PAST WORKSHOPS ON 

EVENTBRITE
Creative inspiration, workshops, events, great reads, and more.
Stay updated on what's happening at The Write Salon. Join our newsletter, The Salon Brief.
Claim your FREE Masterclass
on Self-Editing!
Sign up today and get free access to a recording of the "Art & Craft of Self-editing"
with Oxford creative

writing tutor and award-winning short story writer Susannah Rickards. 
All Rights Reserved. The Write Salon 2022. The Write Salon is a nonprofit based in Madrid, Spain. NIF G01676071